The Powerful GUI Client
for Firebase Firestore
Download
Available for Mac, Windows, Linux
free 14-day trial
Simple Filtering,
  Clever Data Browser &
    Easy Editing
» Slice and dice your data with multiple where conditions and order by clauses. Firefoo supports additional operators like starts-with and is-not-null.
» The results can be edited inline in the Table and Tree View - just one double-click away!
» This makes Firefoo your admin UI panel, document explorer and data editing tool, all in one!
Writing quick Scripts
  has never been so easy!
» Firefoo is your JavaScript shell for Firestore! Quickly write scripts in the Node.js Admin SDK, use it like a CLI query tool.
» Write Firestore queries in JavaScript to read, write and delete your data in any way you want. Syntax-highlighting and type hints are provided by the familiar VSCode editor.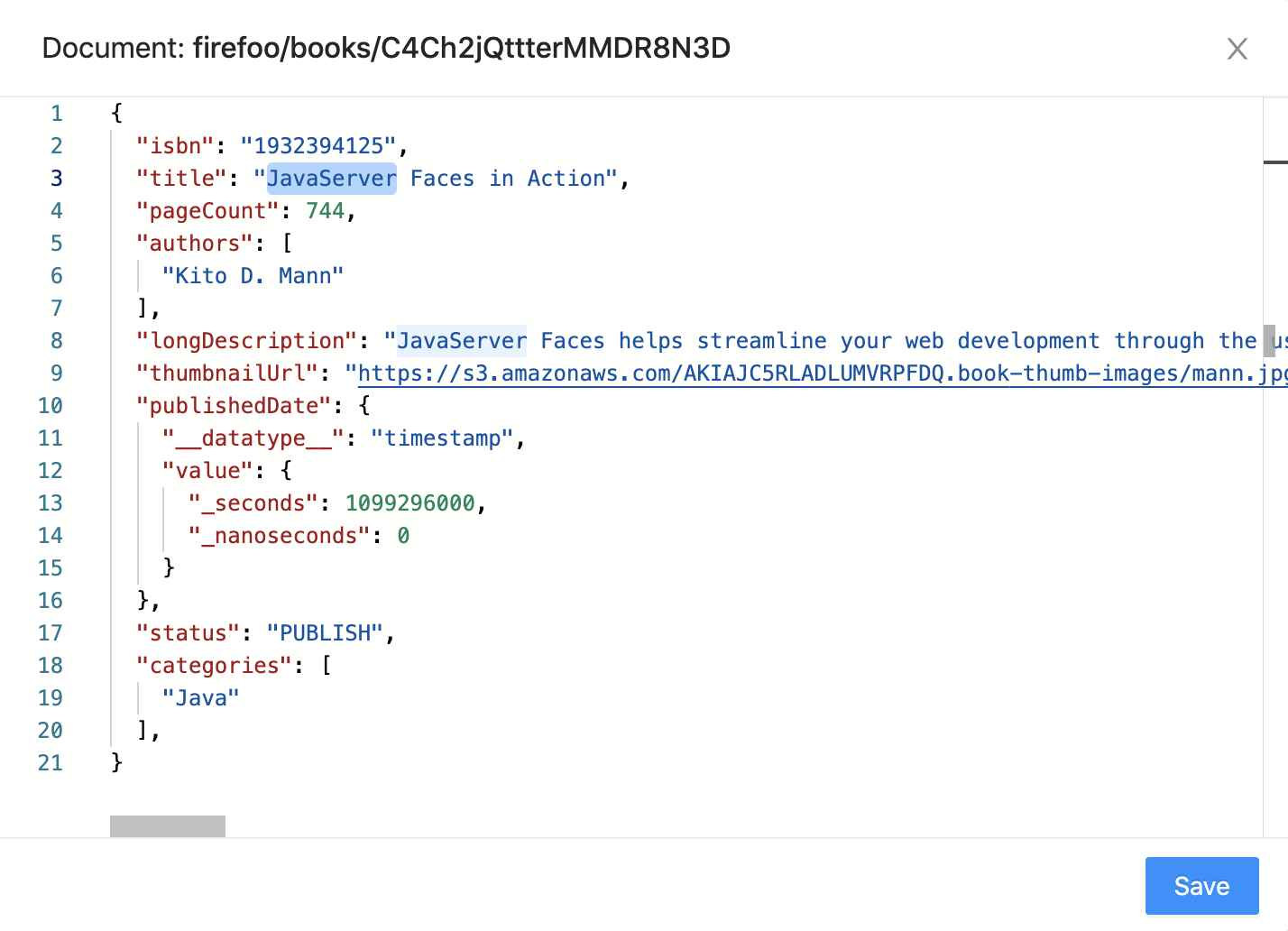 Explore your Data
  in just the right way!
» Make sense of your data by viewing it in the Table view, the centerpiece of Firefoo! Reorder and hide Table columns as you desire!
» Nested Fields (Maps/JSON objects) in your data can be splitted into multiple columns (right-click the table header).
» For simple Fields inline-editing saves you time. For complex Fields, the JSON Editor is just what you need!
Geopoint and Image
  Preview
» If you store images in Firestore, you can preview them in Firefoo, just a right-click away.
» The same goes for Geopoints! Visualize coordinates of your query results on an interactive map. Click specific points to view the Document details.
Login with Google
» Use the Sign in with Google button to comfortably and securely connect to your Firestore Database.
» Alternatively you can connect using a service account key that grants admin access to your Firestore project or connect to a local emulator.
» Either way, the connection is only between your machine and Google. Firefoo does not use an intermediary backend that could access your data or secrets.
...And this only scratches
  the surface!
» To ensure a clean interface, a lot of functionality is hidden away in the right-click context menu. Don't be afraid to try it on everything you see.
» Most of the common features are also reachable through keyboard shortcuts of course!
"I'm so excited. I just migrated an entire database in 2 minutes."
"I find data inconsistencies in the table view, I fix them in the JS editor. Firefoo has improved the way I get work done!"
"The backend of our startup is based on Firebase. As a product person, Firefoo has opened a new window to our data for me."
1 Seat
Mac, Windows, Linux
Unlimited Projects
JavaScript Queries
Export to JSON and CSV
Table and Tree View
Chat and Email Support
8 Seats
Mac, Windows, Linux
Unlimited Projects
JavaScript Queries
Export to JSON and CSV
Table and Tree View
Chat and Email Support
Enterprise
Contact us
Mac, Windows, Linux
Unlimited Projects
JavaScript Queries
Export to JSON and CSV
Table and Tree View
Chat and Email Support